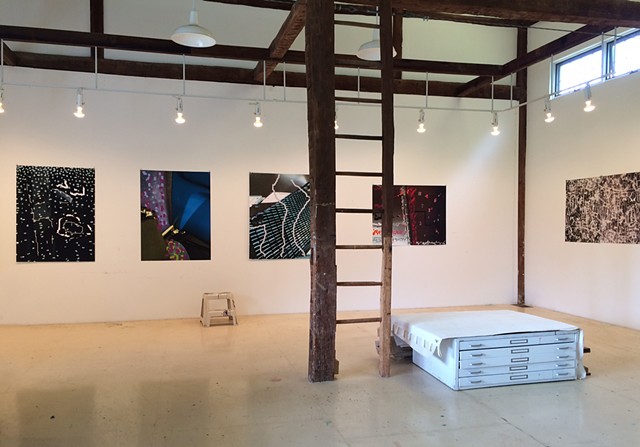 NEW Publication
Stephanie Bernheim: From Paint to Pixels by Kara L. Rooney, Publ. FoliArt, 2017, New York, London, Brussels.
To take a picture is no big deal, to take one with your mobile phone is the ordinary squared. The phone has become the most basic component of its composite self now outfitted with cameras, programs, tools and Internet. I am trying to tease out the ambiguous space of these technologies and their capacity to create pictures wholly their own. My PalmPilot camera/phone captures traces of travel, architecture and other ordinary moments. They slip easily between familiar textures of the photographic and the associative. When you are called by mistake, you pick up the phone and hear only fragments - a sense of time and mood.
With a limited ability to vary line size and color, I draw on photographs using a basic "draw on" program in my Palm. Sometimes the marks annihilate the photograph; other times, they serve as a passage into it. Gestures are deflated. The images travel through the Internet from phone to home. Lines between human subjectivity and technological objectivity are blurred, while I try to grapple with today's accelerated frenzy of images.